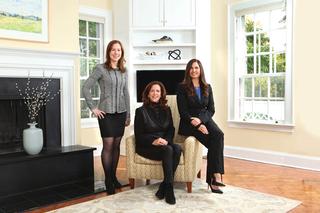 About Michele Friedler Team
ABOUT MICHELE FRIEDLER
Consistently ranked as one of the top real estate agents in the Greater Boston area, servicing Brookline, Chestnut Hill, Newton, Boston, and surrounding communities, Michele is known for her expert marketing strategies, attention to detail, and personalized service as an effective negotiator.
A testament to her commitment to providing excellent service and full attention to the needs of her clients is evident by the loyal following Michele has maintained for nearly thirty years.
Michele works with her clients using creative methods to maximize the value of each property she sells. Whether it is advice on "staging" a home, helping to arrange for minor repairs or providing guidance through a large construction project, she brings positive energy from beginning to end.
Michele makes it her business staying informed and supportive on important community issues, enjoys her involvement with her favorite charities as well as fundraising for many non-profit organizations.
ABOUT DAKOTAH BENSON
Dakotah is passionate about Boston. She understands what makes this city tick. Born and raised in Brookline, she has since lived in various parts of Boston and Cambridge.
Dakotah's love of people and caring disposition led her on a path to become a registered nurse. After graduating from nursing school from Simmons College in Boston and working at various medical institutions in the Boston area, she soon came to realize that her calling was to follow in her father's footsteps and work in real estate.
Her dynamic personality, her love for helping people, and her immense knowledge of the greater Boston area made for a natural transition to selling real estate.
Dakotah thrives on connecting people and properties. Her hobbies include interior design, food, and running. In her free time Dakotah enjoys taking care of her two rescue dogs Prince and Hayani.
Click below to see a sampling of the current offerings being marketed by the Michele Friedler Team:
Enhanced tour of 19 Catlin, Brookline
Real Estate Listings